UK: 18+ USA: 21+ | Begambleaware.org  | T&Cs apply | Play Responsibly
Renowned as a highlight of the Flat racing season, the Epsom Derby is a test of agility and stamina for three-year-old colts and fillies. 
The race covers one mile, four furlongs, and 10 yards across the challenging terrain of Epsom Downs, a course known for its distinctive undulations and a marked slope along the home straight.
The Derby stands proud as one of the five English Classics, alongside the Oaks, 1,000 Guineas, 2,000 Guineas, and St Leger. The Epsom Derby is preceded by the Oaks, which takes place on the course a day before the Derby. The race has been prominent in the British Flat racing calendar since 1780.
It is the main event of a two-day festival at Epsom Downs Racecourse, attracting around 130,000 spectators annually, all dressed to impress as they follow the Epson Derby dress code. Despite brief shifts to Newmarket during the world wars, the Derby has consistently been held at Epsom Downs for 243 years.
Regarded as Britain's richest Flat horse race, the Epsom Derby boasts a total prize fund of £1.5 million, with the winner claiming £850,650 of the purse.
The Race Day
The Derby takes place on the second day of the festival. This year, the race will commence at 1.30 pm tomorrow. The earlier-than-usual start time is due to the FA Cup final being scheduled on the same day. In addition to the Derby, the Oaks, and the Coronation Cup, two other Group 1 races will be held on Ladies' Day.
The event will be broadcast live on ITV1 and streamed on ITV+ for those who are wondering where to watch Epsom Derby. The coverage includes Ladies' Day and Derby Day, hosted by Ed Chamberlin.
Epsom Derby Preview: Security Concerns and Precautions
This year, the Epsom Derby will see the most substantial security operation in its history due to concerns about potential protests. The Jockey Club, the racecourse owner, has procured a High Court injunction against Animal Rising, an animal rights activist group planning to disrupt the event. The exact security measures remain undisclosed, but it is known that the club has invested an extra £150,000 to secure the race.
Despite these precautions, the Jockey Club acknowledges the right to peaceful protest and has offered Animal Rising a designated area near the racecourse entrance for demonstration. Anyone breaching the court order could be liable to contempt of court proceedings and face potential fines or imprisonment.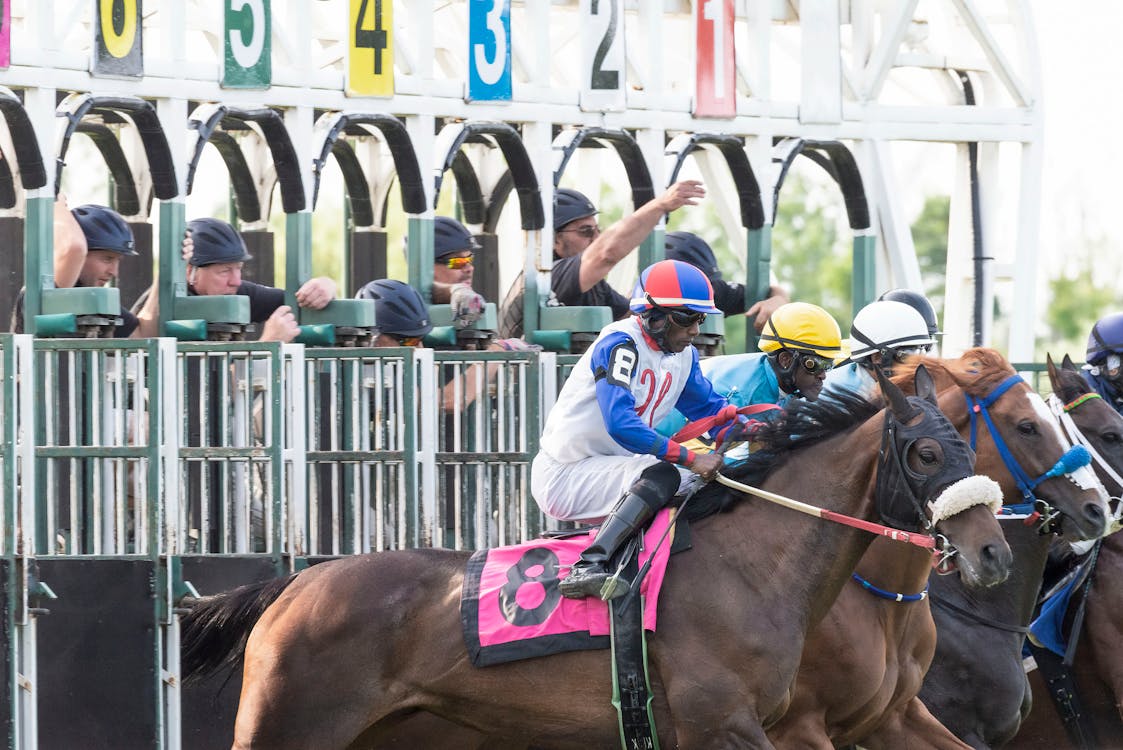 Epsom Derby Preview: The Reigning Champion and Latest Odds
The title holder is Desert Crown, trained by Sir Michael Stoute and owned by Saeed Suhail. The reigning champion was the 5-2 favorite last year but will not participate in this year's race. The current odds are as follows:
Auguste Rodin 5/2

Military Order 4/1

Arrest 5/1

Passenger 9/2

Sprewell 14/1
Please note all odds are subject to change.
Unfortunately, none of the three horses initially entered under royal colors – Slipofthepen, Desert Hero, and Circle of Fire – will compete. Edward VII's Minoru was the last Derby winner for a reigning monarch in 1909.
The most successful trainer in the 242 years of Derbys is Aidan O'Brien, with eight wins during the years in which we saw some memorable Epsom Derby winners. This year, O'Brien will be entering three horses: Adelaide River, Auguste Rodin, and San Antonio.
A Jockey's Journey
A particular narrative that shines through this year's Derby concerns jockey Daniel Muscutt. Last year marked a significant milestone for Muscutt, who won over a hundred races and secured a Group One win on Dubai Mile.
Muscutt gets another shot at glory this year, riding the same colt for the Betfred Derby. At 27, Muscutt's rise may have been a gradual journey compared to some of his peers. However, his natural talent, dedicated work ethic, and the power of patience have finally begun to yield fruit and make him one of the favourites at this time, as you can read in our Epsom Derby predictions.
Challenges and Successes
One of the significant challenges Muscutt faced was his height. Standing at 5ft 11in, he's taller than most jockeys. To maintain a suitable weight for racing, Muscutt embraced long-distance running and sought help from a nutritionist. His dedication saw him complete a full marathon in 3 hrs 10 mins and regularly participate in half-marathons.
His journey in the racing world began with a strong family history in Zimbabwe. His grandfather and uncle were leading jockeys, and his father was a trainer. Racing has remained a constant since he moved to Britain at age five. After completing school, he joined Andrew Balding's apprentice academy and moved to James Fanshawe in 2016.
Hopeful Contender: Dubai Mile
Last year, Muscutt rode Dubai Mile to Mark and Charlie Johnston's 5000th victory. Since their partnership's inception, the horse has consistently met every challenge and gradually improved with each race.
After a commendable performance at the 2,000 Guineas, Muscutt is hopeful for the Derby. It's the one race every jockey dreams of winning, and Muscutt is no different. But he has a good chance in the open field with a balanced and versatile horse like Dubai Mile.
The Epsom Derby remains an ultimate goal for every jockey. Winning it, according to Muscutt, would be "very satisfying." As we all look forward to this year's Derby, we are reminded of the incredible dedication, talent, and passion behind this prestigious event.
Epsom Derby Preview: Closing Remarks
The Epsom Derby is an event steeped in tradition and prestige, and we look forward to witnessing another year of exciting horse racing. But, regardless of the result, the day promises to deliver drama and passion, as well as a fantastic spectacle for all those in attendance or watching from home.
---
Subscribe to Punditfeed on
Google News
for all the latest updates from the world of sports!